How to install a specialized keyboard layout for Windows or Macintosh to easily type Yukon Native languages
To type in Yukon First Nation languages, you need to install a special Keyboard to type the diacritics.
---
Windows PC Instructions
How to Install First Voices Keyboard on a Windows (PC) Computer:
Right click on this link and click on 'Save link as…'
The link will open windows explorer with a .exe file to save to your Downloads folder
Click on 'Save' button.
Once the file is downloaded, click on the file name 'firstvoices-9.0.0-yukon7.exe' at the bottom of your web browser (or open from your Downloads folder).
A popup window will appear on your screen.
Click on 'Yes' button.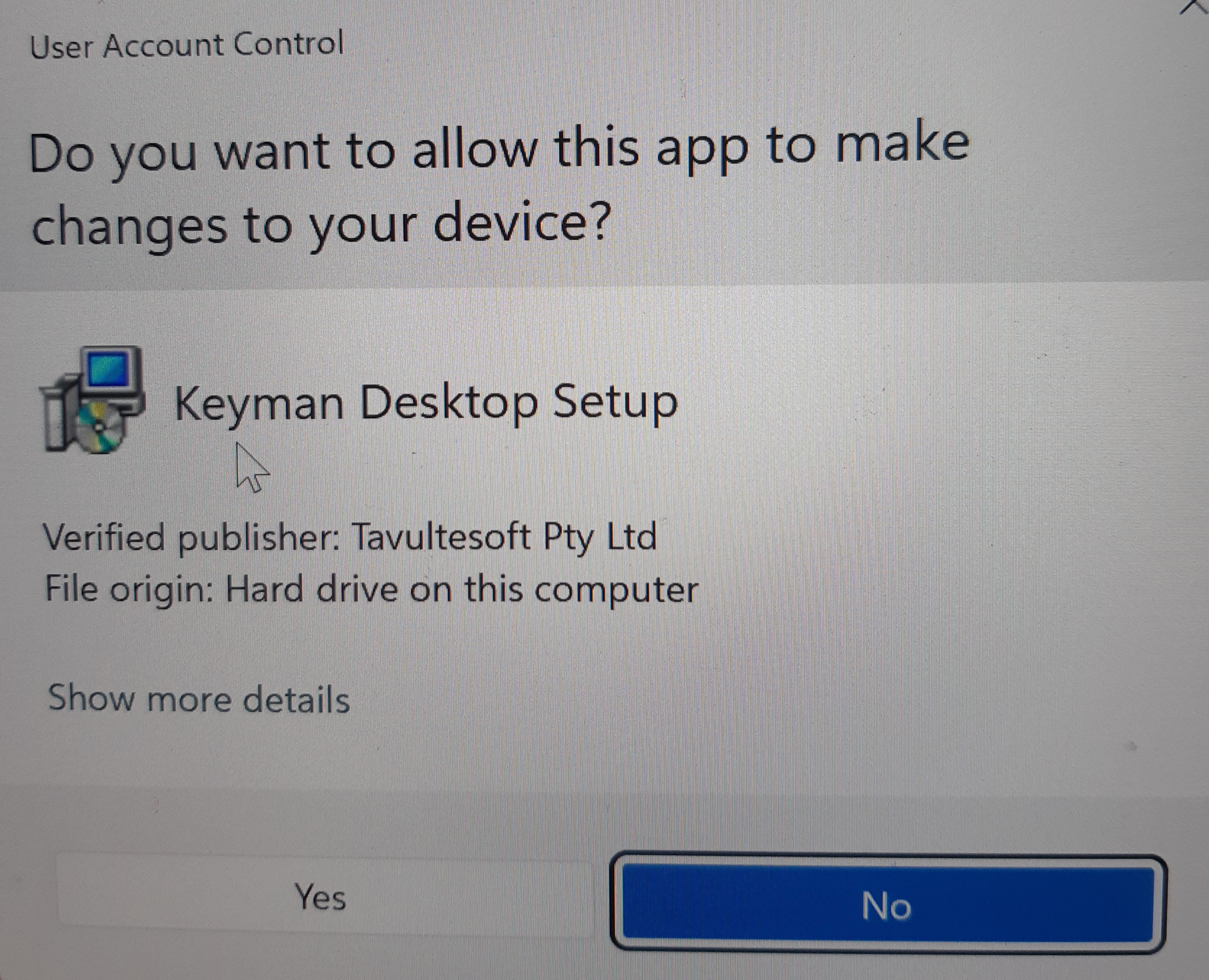 Keyman Window will open. Click on 'Install Keyman Desktop'.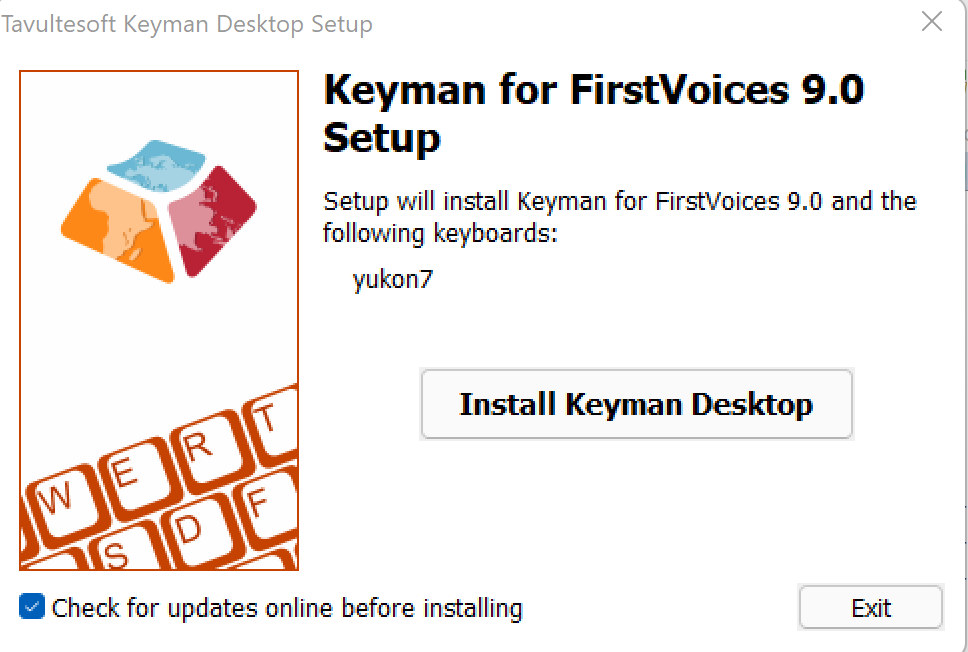 Keyman Desktop will open.
You can uncheck the box 'Show this screen every time Keyman for FirstVoices starts'.
Click on 'Start Keyman for FirstVoices' button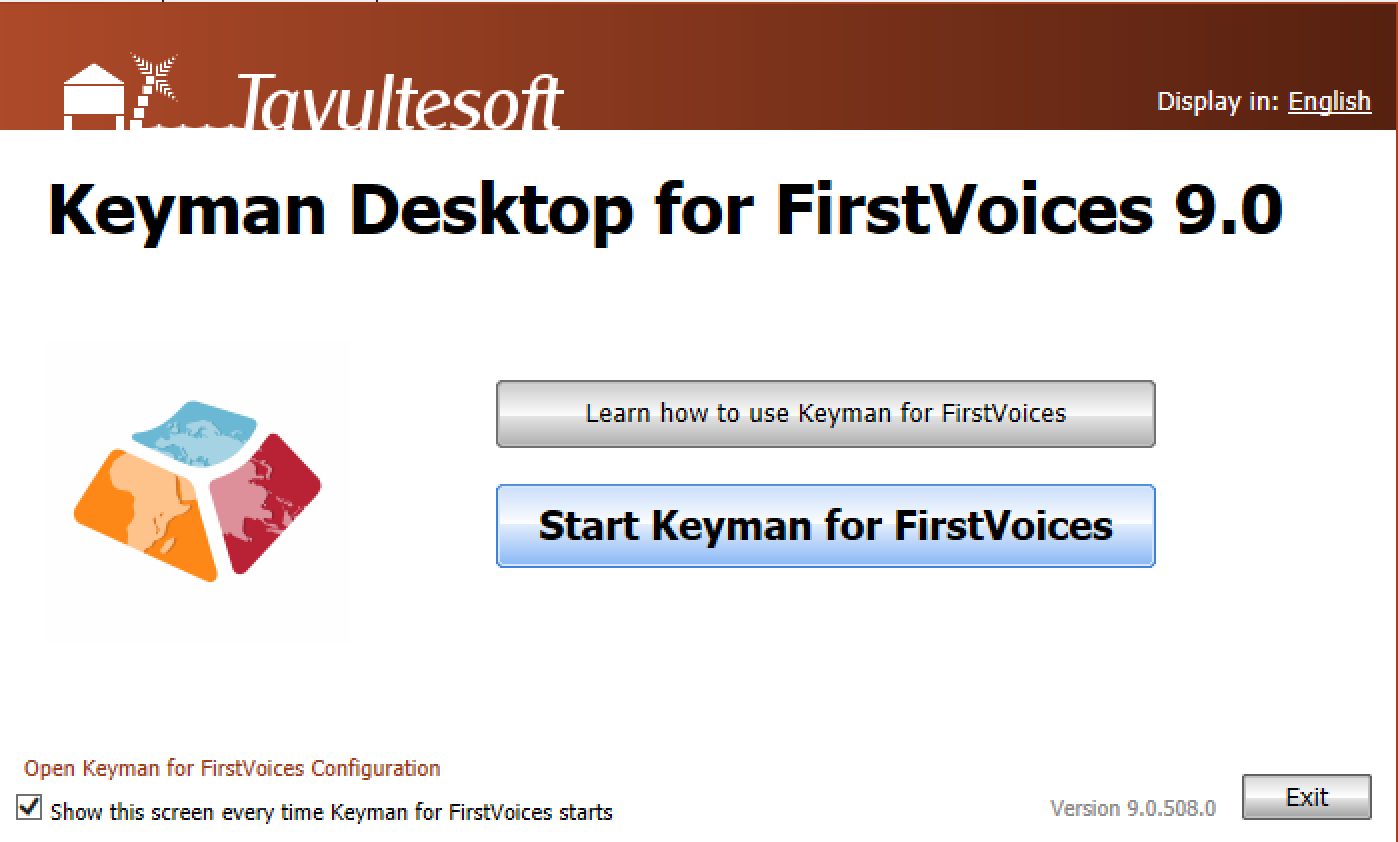 A virtual Keyboard will appear on your screen. Click on the X button to hide it.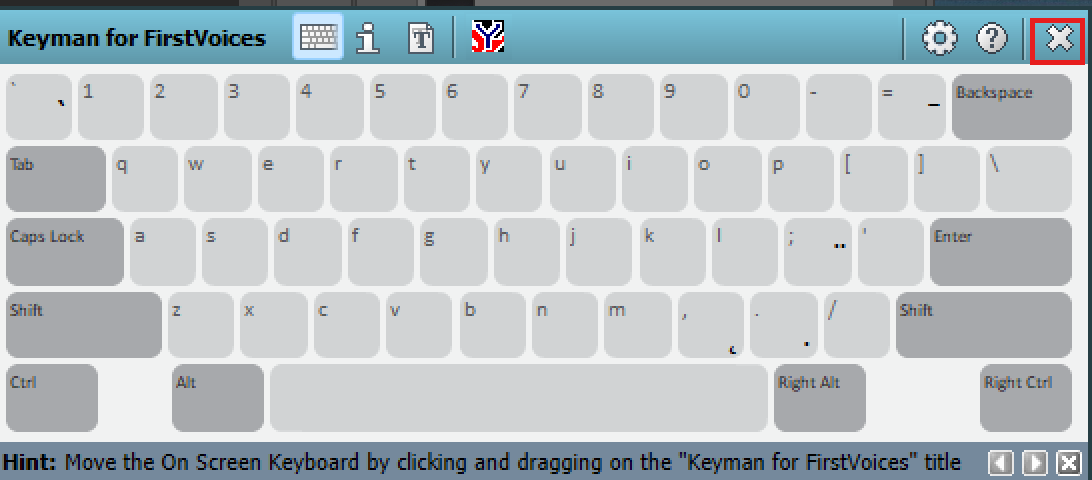 Click on 'Don't show this hint again', Click on 'OK' button.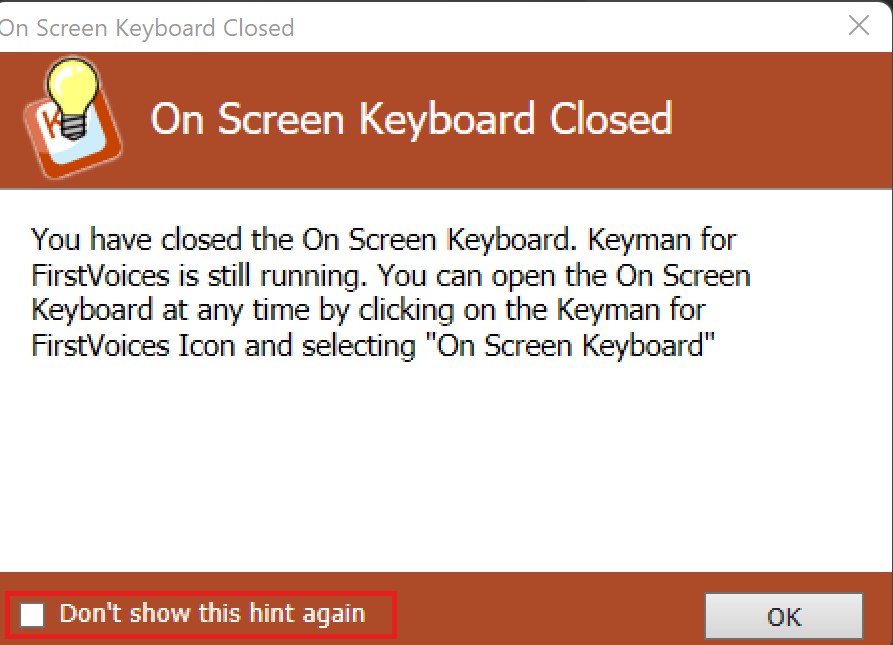 You may have to Restart your Computer after installing the Keyman keyboard.
If it does not show up in your Keyboard list, restart your computer.
Using the Windows Keyboard
There are two ways to change (toggle) between your English and FirstVoices Keyboards:
1 – Click on the Keyboard Input option, 'ENG US' or 'ENG CAD' next to the Time and Date in your Taskbar to see the list of your installed keyboards.
Click on English (Canada) FV Yukon 7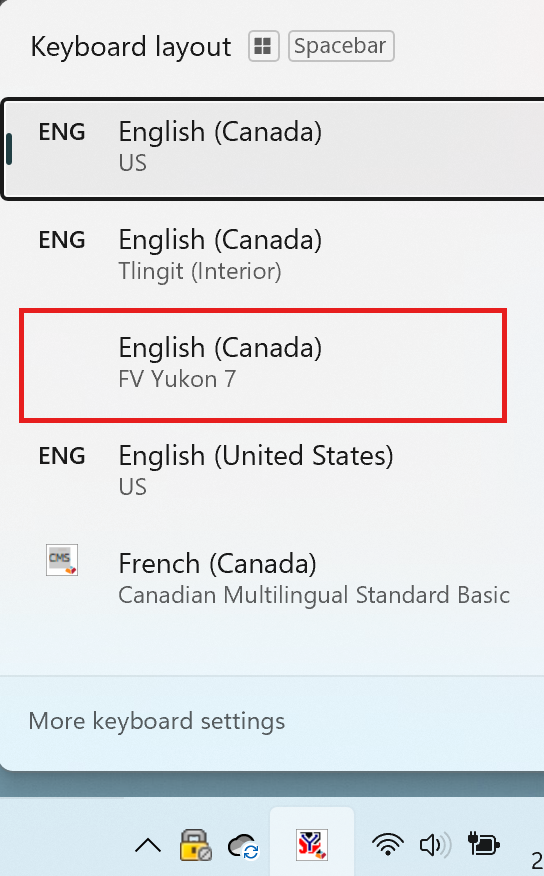 ---
2 – Click on the Windows key (bottom left beside 'Ctrl' key) and the Space Bar to bring up your Keyboards. Keep holding the Windows key and press the space bar to move between the keyboards.
The highlighted Keyboard is the one you are using.
Once you have selected your language keyboard, use the Keyboard cheat sheets below to type the diacritics.
---
Using FirstVoices for Windows
Quick Test
Open a text editor such as MS Word or Notepad.
Type /(slash) then letter a, you should see á (a-acute).
Your FirstVoices keyboard is working.
Keyboard Layout – PDF cheat sheet for Windows and Mac
This document contains all the key strokes to type diacritics for all 8 Yukon First Nation languages:
---
Mac Apple iOS Instructions
Mac iOS – Keyboard Apps for iPhone and iPad
Chert – Alaska's Native Language Keyboar‪d

---
Mac – How to Install First Voices Keyboard on a Mac Computer
Click here to Print these Instructions
Copy the following Keyboard to your Downloads folder
https://www.firstvoices.com/nuxeo/nxfile/default/ffb53f5c-ab52-4765-895c-b4e785438357/file:content/fvyukon.keylayout
Open your Downloads folder in Finder and Copy the following file:
'fvyukon.keylayout' – Right click and Copy the file
In 'Finder'
Click on 'Go' in the top menu

Click on 'Go to Folder…'
Enter: ~/Library/Keyboard Layouts/
Click on 'Go' button

The Keyboard Layout Folder will open

Right click and Paste the Keyboard file into the folder
Open System Preferences >Language and Region.
Click the Keyboard Preferences button at the bottom.
Click the Input Sources tab at the top.
Click the + (plus) sign at the bottom left to 'add a keyboard layout'.
Select Others in the left-side pane, this should display a list of keyboard layouts which includes the one you are looking to activate. Select the keyboard you want and click add 'FV Yukon'.
The keyboard is now ready to use.
To access the key layout, you need to go between Canadian and FV Yukon keyboards.
Click on the Canadian flag at the top of your screen.
Select the keyboard layout 'FV Yukon' from the list.
Quick Test:
Start Pages, Word or a text editor document.
Click on the Input Menu icon (the little keyboard or flag) in the upper-right corner of the screen and select FV Yukon from the list that is displayed.
Open a text editor such as Pages or MS Word.
Type a / (slash) and a – you should see á
Type a , (comma) then a and you should see ą
Keyboard Layout – PDF cheat sheet for Windows and Mac
This document contains all the key strokes to type diacritics for all 8 Yukon First Nation languages:
---
---